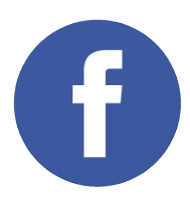 About us
Alan Motors : We are passionate of what we do and strive to always do it better with an overdrive towards providing genuine quality Cars and Motorcycles at the best prices guaranteed.
Our showroom is located in Zebbug road, Attard and once you visit us , we assure you will find dedicated stuff ready to assist you in finding the right Car or Motorcycle of your dreams.
Though we are living in a busy world so we decided to come to you instead by launching our state of the art, mobile friendly website.
Yes our showroom is now in your phone or tablet too.
We provide excellent value for money coupled with outstanding services and quality brands from all kind of Motorcycles such as Scooters, Road Bikes, Sports Bikes, Custom bikes and more.
We also have a wide range of second hand cars all under one roof.
If we do not have your dream car in stock, we can offer to consult and assist you in choosing your car online, and we will take full responsibility for importing your car or bike.
We are enthusiasts. Cars and Motorcycle sales are not just what we do , but who we are. Our passion is our mission
After sales service is exceptional and we will remain at your disposal to help and assist as needed beyond the purchase, we also give minimum of six month's warranty on most available vehicles and motorcycles.
So, if you are looking for a one stop shop for a vehicle or motorcycle here we have them both. We swap, We sell, We buy so look no further..
Alan Motors is the only place in Malta where you can go four wheels or two wheels "so go as you wish".